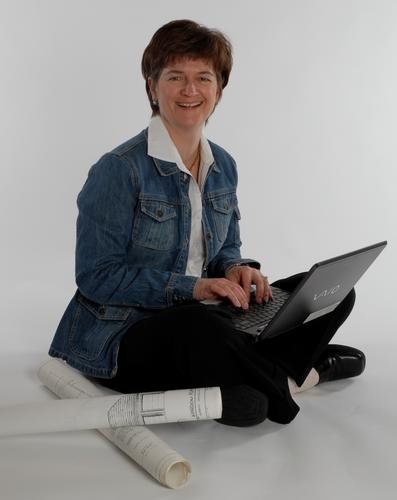 Funky Little Shacks™ is the business dream of a Cathy & Rock Gjermo, a husband & wife design/construction & real estate team. Former corporate engineers/ managers each with 20+ years experience of "working for the man". After years of battling corporate politics, we are thrilled to put our energy into confronting the residential real estate market head on!
Cathy's business focus is to work with people who share her passion for homes and property. "A home is a sanctuary" is not just a saying, it's a way of life! Buying & selling real estate isn't something to be approached lightly; you deserve and should demand exceptional & dedicated representation during this process!
Rock focuses his efforts with RockCat Home Redevelopment, Inc. focused on redesigning & reconstructing home to create cool homes featuring funky, charming high-end design features for people who are seeking something different from the same old, same old.
Check out this featured Spaces Magazine article in Twin Cities Spaces Magazine (Apr/May '06).
Fortunately for our three darling daughters, this mid-life career crisis has resulted in their parents being around A LOT more. We're working mighty long days, but at least we're not chasing "gold elite" flying status anymore. However, if you listen closely at the job site, you may hear a familiar tune, "They say our love won't pay the rent…"
Cathy's Key Credentials
Long time passion for the real estate marketplace, with particular emphasis on architectural design & construction. Twenty years of experience in the utility industry including C&I key account management, regulatory analysis, commercial nuclear power plant mechanical systems engineering.
UNIQUE CHARACTERISTICS/ACCOMPLISHMENTS
Realtor Activity 1st year: Sold - $800k; Pending - $820k; Active Listings - $1.2M
Co-Owner, along with husband, of entrepreneurial venture RockCat Home Redevelopment, Inc. with a business goal to re-invent existing properties to create cool homes featuring funky, charming high-end design features.
April/May 2006 Twin Cities Spaces Magazine published unique Afton project.
June 2006 REALTOR Magazine published 'Finding the American Dream,' an article on 1st time homebuyers, featuring one of my Selling Agent transactions.
Analyzing the energy requirements for clients, such as a new ethanol plant, and acting as their legal Agent during negotiations with utilities for service contracts.
Broad experience in analyzing electric & natural gas rates and reliability issues for a variety of large critical C&I customers such as data centers, commercial office towers, large regional Malls and multi-site national accounts.
May 2000, received "Target Corporation Energy Department's Award of Excellence" in recognition of "Superior Customer Service."
1994 – 1998, served on many occasions as NSP Media Spokesperson and Legislative Testifier on nuclear power public policy & technical issues.
Ten years experience as a mechanical systems engineer at the Prairie Island Nuclear Generating Plant including various ASME Inspection certifications.
EDUCATION/CERTIFICATIONS
WI Real Estate Salesperson License #67704, 6/2006
MN Real Estate Agent License #20494651, 6/2005
Humphrey Institute Public Affairs Policy Fellowship; University of MN, 1996.
Senior Reactor Operator Cert, Prairie Island Nuclear Training Center, 1991.
Engineer in Training Registered, #12711-T, State of Minnesota, 10/1986.
BS Mechanical Engineering; University of Minnesota, 1984.
RELEVANT EXPERIENCE
2005 – 2006, Realtor, Newcastle Properties, Afton
2005 – 2006, Marketing & Engineering Consultant, Loyalton Group, Hastings
2001 - 2005, Electric Account Manager, U.S. Energy Services, Inc., Wayzata
1985 – 2000: Xcel Energy (formerly Northern States Power Co.) in engineering, training, nuclear generation management and account management for key C&I customers providing many opportunities for public speaking & presentations.